The Page Turners Book Club meets at the library on the 2nd Monday of each month from 1 p.m. to 2 p.m. For additional information, please call Cathryn at (262) 363-6411.
Monday, August 12th at 1:00 p.m.
Me Before You
by Jojo Moyes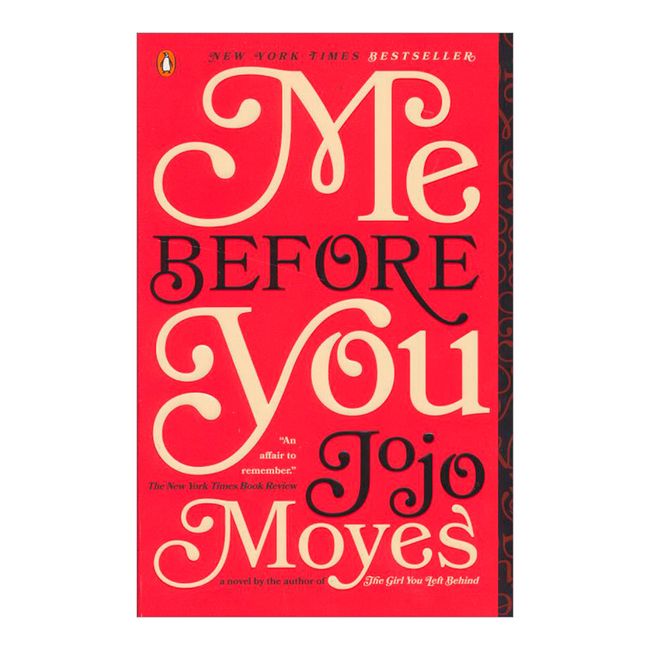 Me Before You: A Novel by Jojo Moyes is the heartwarming story of a paralyzed young man who sees nothing left to live for, and the young woman who is trying to convince him otherwise… Now you can make your reading better with… Me Before You: A Novel by Jojo Moyes – Reviewed When Jojo Moyes wrote Me Before You she created an instant "Classic" that has touched the hearts of millions of readers around the world. When you read this companion guide you will get a deeper understanding of the characters and plot found in Me Before You, as well as the themes included in the novel. You also get a detailed chapter by chapter breakdown and analysis of the events as they unfold along with a glossary of the important characters and terms used in the original book. Just in case that's not enough for you I've also included a list of possible study questions (book club discussions topics) and quotes from the book that I found interesting. Wrapping it all up is a discussion of the critical reviews for Me Before You as well as my overall opinion of the book. Plus much more! This review/summary fills the gap, making you understand more while enhancing your reading experience of the original book. Whether you're reading this for a book club, school report, or just want to find out what happens before diving into the full length book, you can use this book review and study guide to get most out of your experience reading Me Before You by Jojo Moyes.
Monday, September 9th at 1:00 p.m.
The Short and Tragic Life of Robert Peace: A Brilliant Young Man Who Left Newark for the Ivy League
by Jeff Hobbs
A heartfelt, and riveting biography of the short life of a talented young African-American man who escapes the slums of Newark for Yale University only to succumb to the dangers of the streets—and of one's own nature—when he returns home.
When author Jeff Hobbs arrived at Yale University, he became fast friends with the man who would be his college roommate for four years, Robert Peace. Robert's life was rough from the beginning in the crime-ridden streets of Newark in the 1980s, with his father in jail and his mother earning less than $15,000 a year. But Robert was a brilliant student, and it was supposed to get easier when he was accepted to Yale, where he studied molecular biochemistry and biophysics. But it didn't get easier. Robert carried with him the difficult dual nature of his existence, "fronting" in Yale, and at home.
Through an honest rendering of Robert's relationships—with his struggling mother, with his incarcerated father, with his teachers and friends and fellow drug dealers—The Short and Tragic Life of Robert Peace encompasses the most enduring conflicts in America: race, class, drugs, community, imprisonment, education, family, friendship, and love. It's about the collision of two fiercely insular worlds—the ivy-covered campus of Yale University and Newark, New Jersey, and the difficulty of going from one to the other and then back again. It's about poverty, the challenges of single motherhood, and the struggle to find male role models in a community where a man is more likely to go to prison than to college. It's about reaching one's greatest potential and taking responsibility for your family no matter the cost. It's about trying to live a decent life in America. But most all the story is about the tragic life of one singular brilliant young man. His end, a violent one, is heartbreaking and powerful and unforgettable.